Go Completely digital with your money
A WALLET WHICH WORKS
wherever in the world
Paymo supports contactless (NFC) and QR-code payments as well as international platforms such as WeChat Pay, Alipay and Google Pay; enabling you to go completely digital with your money, having a wallet which works wherever in the world.
NFC CONTACTLESS
Paymo allows you to securely store and use credit / debit cards onto its secure NFC chip.
You can easily add Visa, MasterCard, Amex and more; also use platforms such as Google Pay.
QR CODE
Paymo's back camera is used for scanning QR codes and barcodes for services such as WeChat Pay and Alipay. Ensure you are ready to use local systems with Paymo 4G Smart Wallet.
PEER To PEER
Two Paymos can exchange funds between them through Paymo's 'Touch to Transfer' feature.
Collect funds for the next round, tip a busker or pay back a friend swiftly with this feature.
WALLET OR PHONE?
YOU DECIDE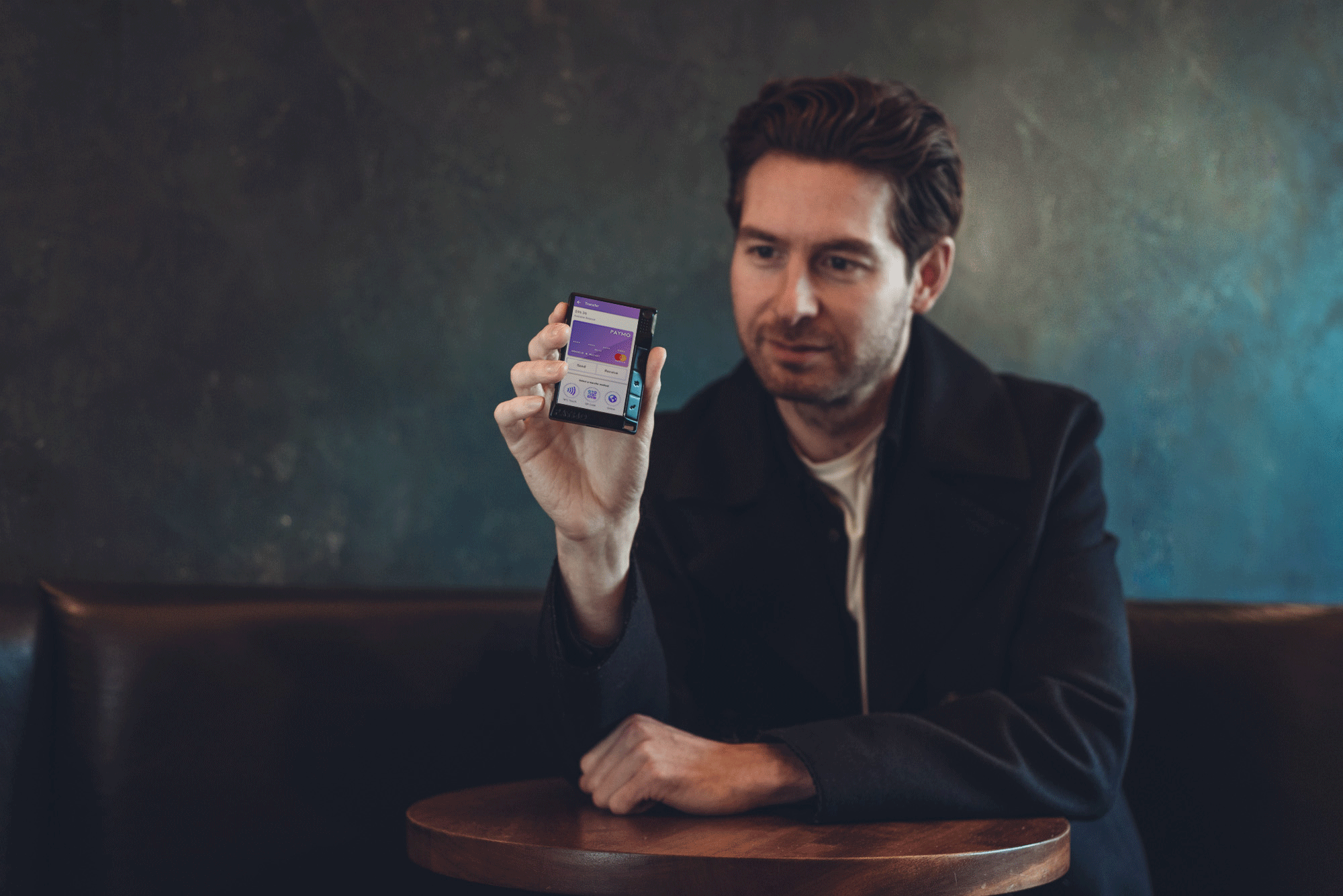 WALLET MODE
Keep your finance and payment apps safe within a dedicated device. In Wallet Mode Paymo runs verified finance and payment apps; only being powered-on when needed. This maintains great battery life and the security of a cold wallet.
PHONE MODE
Paymo doubles up as a mini smartphone, running the popular Android OS; allowing you to maintain payment capabilities through GPay, whilst also running any other apps and having phone calling functionality.
You can easily switch between wallet mode and phone mode, as desired.
A hub for all your financial & SECURITY needs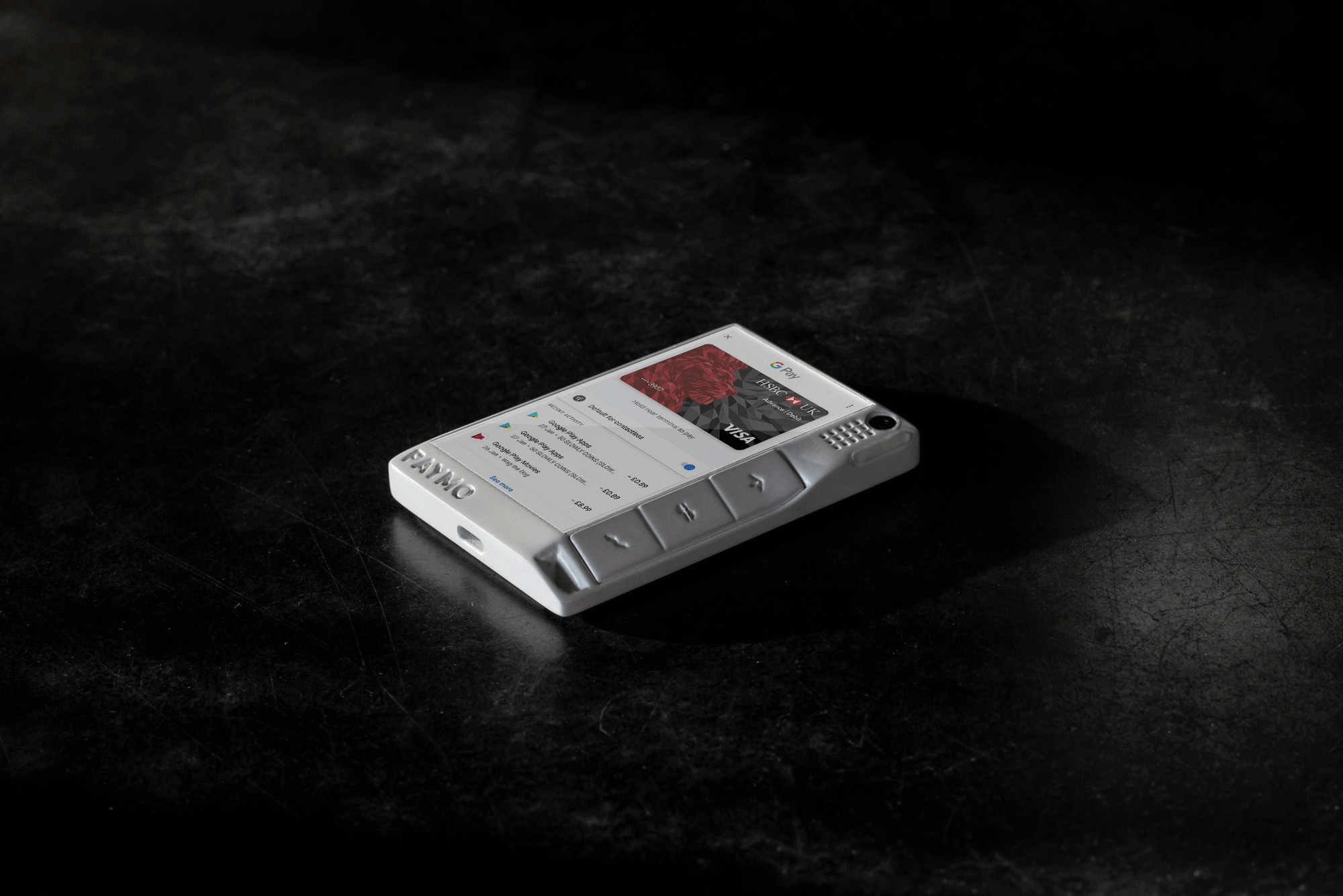 PAYMENT
Paymo supports all technology for NFC and QR transactions. It can be used to take payments and make transfers. Register for transfer and merchant services to receive payments by contactless cards.
TRAVEL
Beyond NFC payments, you can store cards and tickets for travel. Add transport cards such as Suica in Japan, Oyster in London, and Octopus in Hong Kong; or host flight tickets, Rail Discount cards, etc.
ACCESS
Paymo can be used for secure access to smart lock-enabled homes, hotel rooms or cars.
Run your preferred CCTV and Home security Android apps from one device.